Virginia Woolf, an influential British modernist writer, was born in 1882. Recognized for her innovative literary techniques and feminist perspectives, Woolf produced timeless works such as Mrs. Dalloway, To the Lighthouse, and A Room of One's Own. Through her introspective explorations of gender, society, and mental health, Woolf continues to captivate readers and inspire literary generations.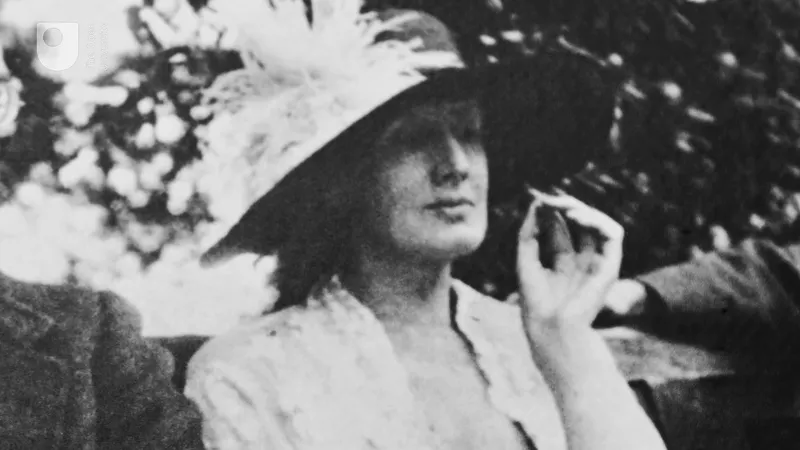 Biography Of Virginia Woolf
| Category | Information |
| --- | --- |
| Name | Virginia Woolf |
| Birth Date | January 25, 1882 |
| Death Date | March 28, 1941 |
| Nationality | English |
| Occupation | Author, Essayist, Publisher |
| Notable Works | Mrs Dalloway, To the Lighthouse, Orlando, A Room of One's Own |
| Awards | Hawthornden Prize, Femina-Vie Heureuse Prize |
| Spouse | Leonard Woolf |
| Signature | |
Early Life Of Virginia Woolf
Virginia Woolf was born on January 25, 1882, in Kensington, London, England. She was raised in a prominent and intellectual household, as her father, Sir Leslie Stephen, was a distinguished author and historian, and her mother, Julia Prinsep Duckworth Stephen, was a renowned model and philanthropist. Virginia grew up in a vibrant literary and artistic environment, surrounded by the likes of William Thackeray and Henry James, who often visited her family home. However, tragedy struck her early on when her mother passed away when she was just 13. This event deeply impacted her and contributed to her struggles with mental health throughout her life. Despite her privileged upbringing, Virginia faced societal limitations as a woman during the Victorian era, which influenced her exploration of gender and feminism in her later works. Later in her life, she lived in various locations in England and travelled extensively, constantly seeking inspiration and new perspectives for her writing. Virginia Woolf's early years laid the foundation for her groundbreaking literary career and shaped her unique worldview.
Family Details Of Virginia Woolf
| Biography | Information |
| --- | --- |
| Parents | Sir Leslie Stephen and Julia Prinsep Duckworth Stephen |
| Siblings | Thoby Stephen, Vanessa Bell, Adrian Stephen, and Laura Stephen |
| Parents' Information | Sir Leslie Stephen was a renowned author, historian, and mountaineer. Julia Prinsep Duckworth Stephen was a celebrated Pre-Raphaelite model and writer. |
| Siblings' Information | Thoby Stephen was a key member of the Bloomsbury Group. Vanessa Bell was an acclaimed painter and interior designer. Adrian Stephen was a well-known psychoanalyst. Laura Stephen was the youngest sibling. |
Leonard Woolf, an author, publisher, and political theorist, played a significant role in Virginia's life and career. He supported and encouraged her writing, co-founded the Hogarth Press, and provided emotional stability amid Virginia's struggles with mental health.
Before marrying Leonard Woolf, Virginia Woolf had no official marriages or documented partnerships. However, her intimate relationships are worth exploring.
| Name | Duration of Relationship | Description |
| --- | --- | --- |
| Christabel Marshall | 1897 – 1901 | A close friendship and intense correspondence. Considered by some as a potential romantic involvement, although not confirmed. |
| Violet Dickinson | 1897 – 1902 | A long-term friendship with potential romantic undertones. They exchanged passionate letters, but the exact nature of their relationship remains ambiguous. |
| Vita Sackville-West | 1922 – Present (Close friendship continued even after Virginia's death) | A passionate and intellectually stimulating friendship. Virginia's relationship with Vita was marked by flirtation and a deep emotional connection. |
While Virginia Woolf's most significant and enduring relationship was with Leonard Woolf, her connections with Christabel Marshall, Violet Dickinson, and Vita Sackville-West also had a profound impact on her life and work.
It is important to note that labeling these relationships can be complex, as societal norms and the understanding of sexuality and partnerships have evolved over time.
Career, Achievements And Controversies
Virginia Woolf, born on January 25, 1882, in London, England, was a renowned English writer and one of the key figures of the modernist literary movement. She rose to fame through her groundbreaking novels, essays, and literary criticism. Woolf's introspective writing style, intense exploration of characters' consciousness, and innovative narrative techniques contributed to her lasting legacy in the literary world.
Woolf's career started in the early 20th century when she began contributing articles and reviews to various literary magazines. In 1915, she co-founded the Hogarth Press along with her husband, Leonard Woolf, which became a significant platform for publishing both her own work and works of other influential authors.
Some of Virginia Woolf's most popular and critically acclaimed works include:
Mrs. Dalloway (1925)
To the Lighthouse (1927)
Orlando: A Biography (1928)
The Waves (1931)
Between the Acts (1941)
During her lifetime, Virginia Woolf received limited recognition in the form of prestigious literary awards. However, her immense impact on literature and the feminist movement earned her posthumous recognition. Some notable accolades include:
In 1941, she was awarded the James Tait Black Memorial Prize for Fiction for her novel Between the Acts.
In 1942, almost a year after her tragic death, she was posthumously awarded the Order of the Companion of Honour by Queen Elizabeth II as recognition of her significant contributions to literature.
Throughout her career, Virginia Woolf faced various controversies, mainly concerning the themes and nature of her work. One notable controversy was the even
FAQ About Virginia Woolf
Q: When And Where Was Virginia Woolf Born?
A: Virginia Woolf was born on January 25, 1882, in Kensington, London, England.
Q: What Were Virginia Woolf's Major Contributions To Literature?
A: Virginia Woolf is widely regarded as one of the most important modernist writers of the 20th century. Her major contributions to literature include influential novels such as "Mrs Dalloway," "To the Lighthouse," and "Orlando." She was known for her innovative narrative techniques and exploration of themes such as gender, identity, and mental health.
Q: What Is Virginia Woolf's Writing Style Known For?
A: Virginia Woolf's writing style is known for its stream-of-consciousness narrative technique, which allows readers to delve into the characters' thoughts and perceptions. She also employed techniques such as interior monologue and fragmented narrative structures to portray the complexity of human experience.
Q: What Was Virginia Woolf's Personal Life Like?
A: Virginia Woolf had a tumultuous personal life that was marked by mental health struggles. She was deeply involved in the Bloomsbury Group, an influential group of intellectuals and artists, and was married to Leonard Woolf, who supported her both personally and professionally. However, Virginia experienced bouts of severe depression and ultimately died by suicide on March 28, 1941.
Q: What Is Virginia Woolf's Legacy?
A: Virginia Woolf's legacy is enduring. She not only pushed the boundaries of narrative form but also made significant contributions to feminist literary criticism. Her works continue to be studied and admired for their exploration of gender and society. Woolf's impact on modern literature and her ability to capture the complexities of human consciousness have solidified her status as a literary icon.